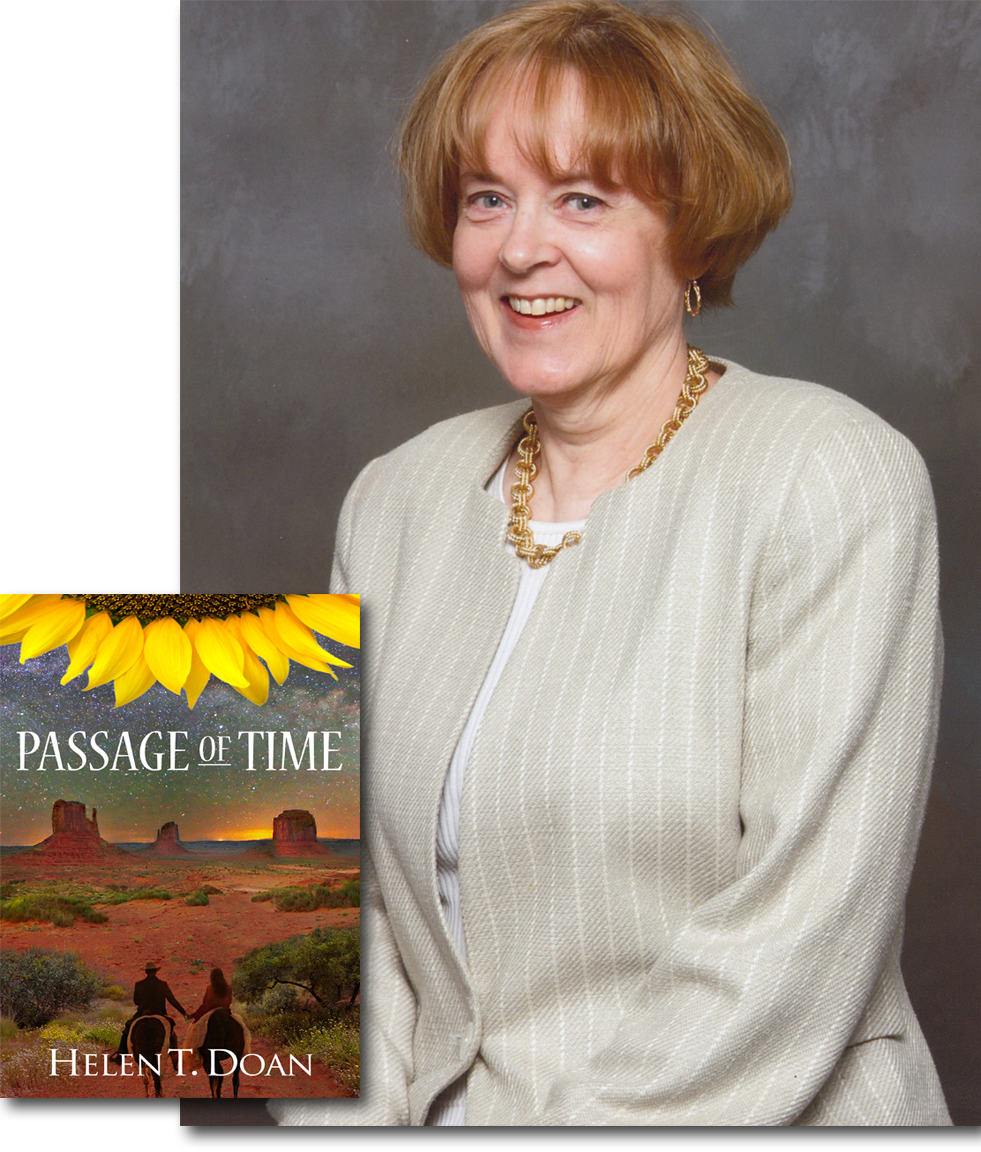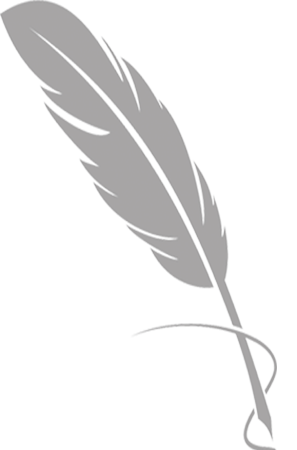 Helen T. Doan
Amazon Canada Top-10 Author From Niagara Falls!
Passage of Time ranked #6 on Amazon Canada in the Time Travel Romance category after release. The paperback version ranked #59 in the same category for Best Sellers.
Read More About Helen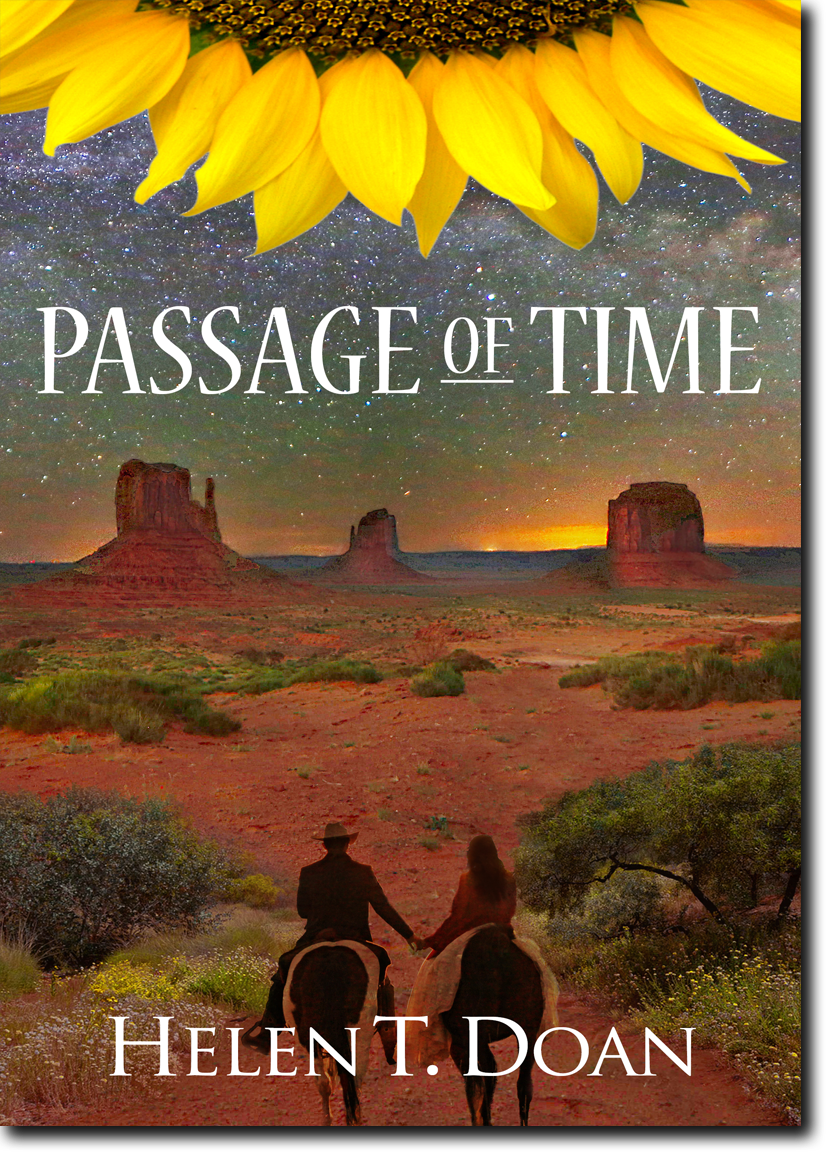 -To The Reader-
Passage of Time is the first book of a planned time travel/historical romance trilogy featuring Kate Hunter and Nathan Walker.
After deciding to write a time travel saga, I then had to pin down the historical period and setting for this initial book. Perhaps it was from having watched so many TV westerns as a child that made me choose the American plains in the mid-1800's and the conflict initiated by the increasing encroachment by white settlers on land the Plains Indians had traditionally inhabited.
The idea of focusing on the Cheyenne tribe became entrenched in my mind early on in my reading of George Bird Grinnell's two-volume series on the history and ways of life of the Cheyenne Indians. As I read about certain customs, I would think "holy mackerel, that would make a great plot turn!"
Besides Kate and Nathan, readers will meet real historical personages, such as trading fort owner, William Bent, who longs for one of Nathan's possessions; mountain man, Jim Bridger, who might hold the key to how Kate can return to her time; prominent Civil War Confederate commander, James Ewell Brown "Jeb" Stuart, who finds his way into the novel as Nathan's friend; and Colonel Edwin Vose Sumner, who makes a surprising decision as he leads the charge against Nathan and the Cheyenne in the 1857 Battle of Solomon Fork.
More About The Book
Read Excerpt
Testimonials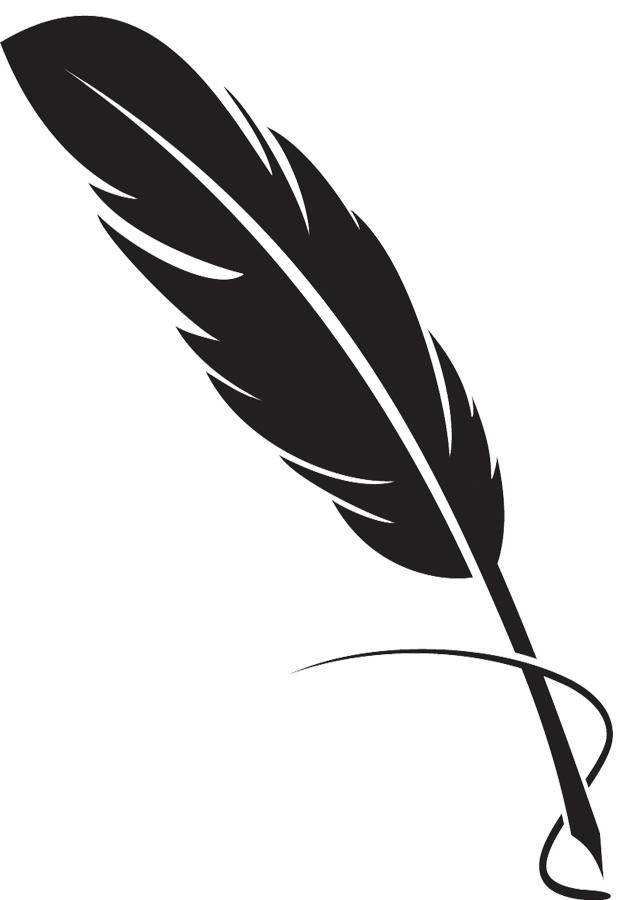 "An unusual request, and an antique box containing possible evidence to a murder and the reader is hooked!"
--Martha Sanger--
Read More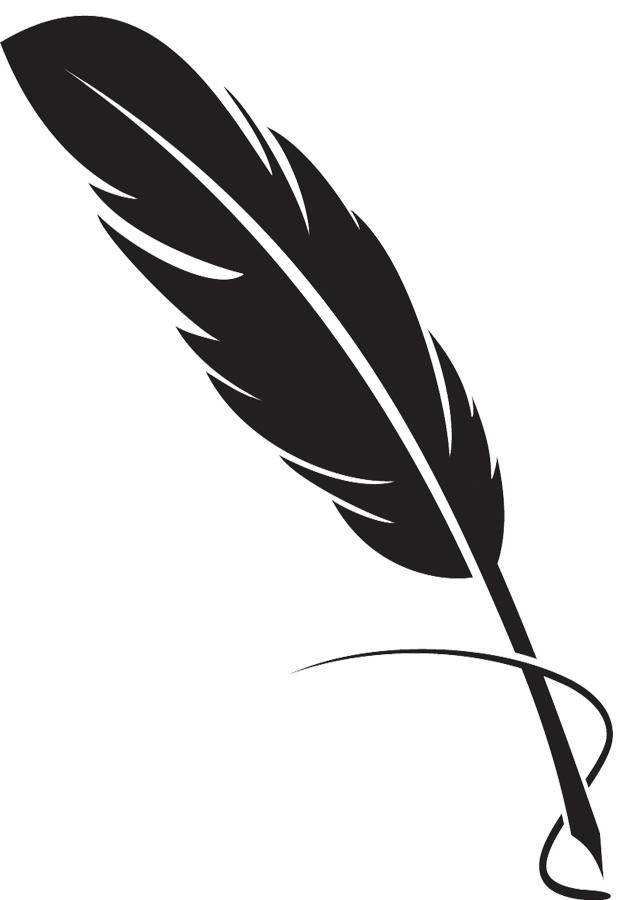 "If you love a good mystery with intriguing twists and turns you must read this book!"
--Rosemary Biette--
Read More